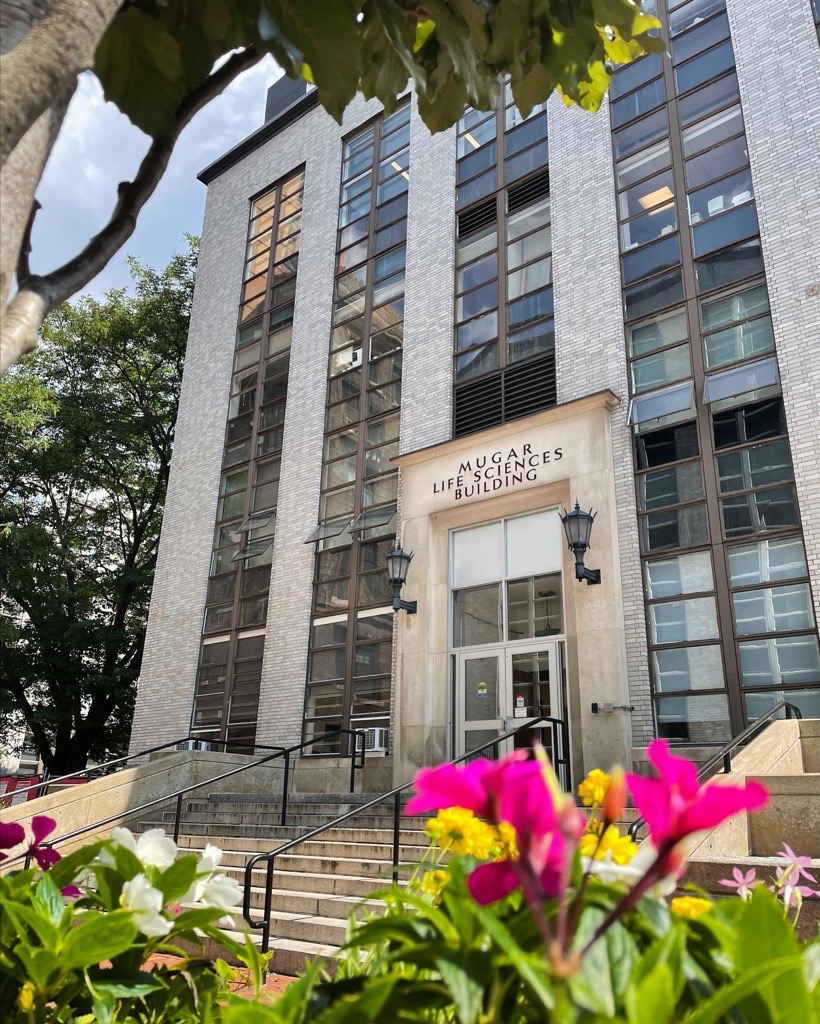 Executive Leadership
The College of Science is guided by a team of leaders, pioneers, scientists, entrepreneurs, teachers, writers and researchers. They influence thinking, inspire ideas and create new innovation.
Hazel Sive, PhD
Dean, College of Science
Professor of Biology
Dr. Hazel Sive became Dean of the College of Science, and Professor of Biology at Northeastern University in June 2020. For twenty-eight years prior, she was Professor of Biology at the Massachusetts Institute of Technology (MIT), and Member of the Whitehead Institute for Biomedical Research. She is a research pioneer, award-winning educator and entrepreneur in the higher education space.
For the Northeastern College of Science, Dean Sive has the overarching vision of building excellence in research, education and innovation, with the following goals:
Build a Diverse College Where Everyone Belongs
Empower Education Across Learning Communities
Shift the PhD Paradigm
Connect Solutions to Crucial Research Challenges
Promote a Successful Faculty
Construct a Framework for Growth
A native of South Africa, Dr. Sive received the BSc in Chemistry and Zoology, from University of Witwatersrand (Wits), Johannesburg, South Africa, where she was awarded an honorary doctorate in 2022. She received the PhD from Rockefeller University.
Dr. Sive's groundbreaking research focuses on neurodevelopmental disorders, as well as fundamental processes underlying brain and craniofacial development. Recipient of numerous awards, in 2022, Dr. Sive was elected a Fellow of the American Association for Advancement of Science.
Dr. Sive is a distinguished educator, and MacVicar Faculty Fellow, MIT's highest undergraduate teaching accolade. An accomplished leader, Dr. Sive was Associate Dean of the MIT School of Science; Founding Director of the MIT Jameel World Higher Education Lab; and Founding Director of the MIT-Africa Initiative. At Northeastern, Dr. Sive is Chair of the Africa Global Initiative.
Dean Sive's Letters to the COS Community
2023 Letters
2022 Letters
2021 Letters
2020 Letters
Carla Mattos, PhD
Associate Dean of Graduate Affairs and Professional Programs
Prof. Mattos received her B.A. in Chemistry from Clark University and her PhD in Chemistry from the Massachusetts Institute of Technology. She did postdoctoral work at Harvard University as a Bunting Institute of Radcliffe College Fellow and at Brandeis University, supported by the American Cancer Society. Prof. Mattos was the recipient of the Boroughs Wellcome Fund New Investigator Award in the Pharmacological Sciences, a CAREER award from the NSF, the Presidential Early Career Award for Scientists and Engineers, and runs a well-funded research group studying cancer-related proteins. Her research focuses on protein structure, dynamics and biochemistry with particular emphasis on Ras and related GTPases and their interactions with binding partners. She has been engaged as a consultant for several companies working on targeting Ras against human cancers.
Prof. Mattos brings to the Dean's Office years of experience as Director of Graduate Studies for Chemistry and Chemical Biology at Northeastern. In this role, she helped build a strong graduate student association, focused on increasing student diversity in the Ph.D. program, and built student support programs such as POPS (Peers Offering Peers Support) and monthly Diversity Discussions. She is committed to innovative graduate and professional programs for student training and advancement as expert and creative problem solvers in a challenging and continually changing world.
Carla Mattos's Profile
Erin Cram, PhD
Associate Dean for Research
In 2020, Erin Cram was appointed Associate Dean for Research.
As a member of the College Senior Leadership team, Dr. Cram provides creative, goal-oriented leadership for funding research-based initiatives, including PhD training. She also provides strategic planning for grant proposals, identifies funding and award opportunities, communicates success stories, and promotes entrepreneurship.
Dr. Cram earned her Bachelor's of Science in Biology from the University of North Carolina, Chapel Hill, where she discovered her love of scientific research. During her PhD in Molecular Cell Biology at the University of California, Berkeley, she studied cell cycle regulation by potential chemotherapeutic compounds. Her postdoctoral studies at Princeton University on the network regulation of cell migration led to her recruitment to Northeastern University as an Assistant Professor in 2006. An award-winning scientist and educator, Dr. Cram is committed to building diverse and interdisciplinary research teams. Her current research is at intersection of cell biology and engineering, with a major focus on how mechanical forces are sensed and interpreted by cells.
Through her work with the Office of Undergraduate Research and Fellowships, as Director of Graduate Studies for Biology, and as a mentor to early career faculty, Dr. Cram has supported our students and faculty as they attain the highest levels of excellence in research. She looks forward to continuing this work on the COS Leadership team.
Erin Cram's Profile
Oyinda Oyelaran, PhD
Associate Dean for Faculty Affairs
Professor Oyelaran joined the Dean's Office in 2021 as Associate Dean for Faculty Affairs.
Professor Oyelaran is a Teaching Professor in the Department of Chemistry and Chemical Biology. After earning a Bachelor of Science in Chemistry, summa cum laude, from Salem College and conducting research at Merck Research Laboratories, she earned a Ph.D. in Chemistry from the Department of Chemistry and Chemical Biology at Harvard University. As a postdoctoral fellow in the Chemical Biology Laboratory at the National Cancer Institute, Dr. Oyelaran's research focused on the synthesis of tumor-associated carbohydrate antigens and the development of a carbohydrate microarray platform for profiling anti-carbohydrate serum antibodies to enable rapid discovery of cancer biomarkers and new cancer antigens. Her work led to the discovery of a panel of predictive biomarkers for prostate cancer. She joined Northeastern in 2011 after being Assistant Professor of Chemistry at Williams College where she taught organic chemistry and conducted research focused on elucidating the relationship between carbohydrate blood group antigens and susceptibility to severe malaria.
Professor Oyelaran teaches Organic Chemistry I and II for majors and non-majors. She is an accomplished, award-winning educator, as recipient of the 2020 University Excellence in Teaching Award, as well as the 2020 College of Science Excellence in Teaching Award. Professor Oyelaran is also co-PI of the National Science Foundation Research Experiences for Undergraduates Program in Chemistry and Chemical Biology. As a member of the Dean's senior leadership team, Dr. Oyelaran provides leadership for faculty affairs as related to hiring, tenure, promotion, sabbatical, mentoring, and professional development of our esteemed, internationally-recognized team of more than 250 faculty.
Oyinda Oyelaran's Profile
Randall Hughes, PhD
Associate Dean of Equity
In 2020, Prof. Randall Hughes joined the College of Science Dean's Office as the first Associate Dean for Equity.
Dr. Hughes is Associate Professor in the Department of Marine and Environmental Sciences (MES). She joined Northeastern in 2013, after earning the Bachelor's degree in Biology and Public Policy Analysis at the University of North Carolina, Chapel Hill and the Ph.D. in Ecology at the University of California-Davis, where she also conducted postdoctoral research. Her scholarship focuses on understanding the causes and consequences of biodiversity change, and applying that knowledge to the conservation and restoration of marine systems.
In her tenure at the university, Dr. Hughes has demonstrated a consistent focus and accomplishment towards promoting diversity and inclusion. She created and has chaired the Diversity and Inclusion Committee in MES since 2017, and she has served on the College of Science Diversity Committee since 2018. Dr. Hughes has also prioritized efforts to enhance representation in her field and to develop meaningful engagement with diverse audiences to convey the process and value of science.
Randall Hughes' Profile
Sam Inman, MBA
Associate Dean of Administration and Finance
Sam Inman serves as the Associate Dean of Administration and Finance for the College of Science. Sam initially joined COS as Director of Finance and Operations in 2020, a role charged with overseeing financial planning, data and analytics, space planning, and operations within the Dean's Office.
Mr. Inman, who earned his M.B.A. from George Washington University School of Business, joined COS with a decade of higher education and nonprofit management experience, including six years of experience at R1 research universities. In addition, he worked as a higher education consultant, working with several public and private universities on operational strategy and implementation projects. In these positions, Sam garnered experience leading or managing high-impact process improvement efforts, capital projects/renovations, and strategic planning exercises.
In his role as Associate Dean of Administration and Finance, Mr. Inman is responsible for leading the College finance, human resources, research administration, and operations teams, and working closely with the Dean and other Associate Deans on strategic projects for the College.
Sam Inman's Profile
Brent Nelson, PhD
Senior Associate Dean for Academic Affairs
Dr. Nelson joined the Dean's Office as Associate Dean in 2017.
Dr. Nelson came to Northeastern in 2006 after having served as a postdoctoral fellow at the University of Pennsylvania and at the Michigan Center for Theoretical Physics in Ann Arbor, Michigan, He received his Ph.D. in Physics from the University of California, Berkeley under the supervision of National Academy member Mary K. Gaillard.
Professor Nelson is a theoretical particle physicist whose work connects string theory to testable observations in high energy physics and cosmology. His 60+ scholarly publications over the last 20 years include highly-cited research into hadron collider phenomenology, supersymmetric model building, dark matter phenomenology, mathematical physics, and computational approaches to string theory.
With colleagues at Northeastern University, Professor Nelson established the rapidly-growing field of machine learning applications in theoretical particle physics, including the use of network science to study the vacuum selection problem, and the use of reinforcement learning as a tool to study the string landscape.
Brent Nelson's Profile
Penny Beuning, PhD
Chair, Department of Chemistry and Chemical Biology
Dr. Beuning came to Northeastern in 2006 and was appointed Department Chair in 2020.
Dr. Beuning completed her doctorate at the University of Minnesota and conducted post-doctoral work at the University of Minnesota and MIT. She has been the recipient of the Camille and Henry Dreyfus Foundation New Faculty Award, a Cottrell Scholar, an American Cancer Society Research Scholar and the recipient of an NSF CAREER Award, among other accolades.
Her research aims to determine how cells respond to DNA damage and maintain the accuracy of genetic information. As part of this work, she aims to develop DNA damage tolerance enzymes and DNA repair proteins as tools for biotechnology applications. Her lab also seeks to determine fundamental aspects of enzyme function that can be applied to protein engineering, focusing on enzymes involved in cellular metabolism.
Penny Beuning's Profile
Peter Bex, PhD
Chair, Department of Psychology
Dr. Bex was appointed Chair of the Department of Psychology in 2020.
Professor Bex holds a doctorate in Psychology from Cardiff University (UK) and first came to Northeastern in 2014. He had previous faculty appointments at Harvard Medical School, University College London and Essex University (UK)
Dr. Bex's research uses cross-disciplinary approaches to study basic and clinical vision science. His clinical research uses behavioral and computational techniques to study the pathological processes in blinding eye diseases including Age-related Macular Disease, Glaucoma and Amblyopia. His research aims to understand the bases and implications of these blinding eye diseases with the goal of developing efficient and sensitive methods for early diagnosis and to measure the presence and progression or remediation of vision loss. Dr. Bex's lab develops new technologies and novel therapeutic approaches that help to maximize residual visual function and promote the most effective rehabilitation interventions.
Peter Bex's Profile
Egon Schulte, PhD
Chair, Department of Mathematics
Dr. Schulte was appointed Chair of the Department of Mathematics in 2020.
Professor Schulte holds a PhD from the University of Dortmund (Germany) and joined the Northeastern Mathematics department in 1989. He held previous appointments at MIT, the University of Washington and the University of Dortmund. He previously served as acting Chair in the Department of Mathematics at Northeastern from 1998-2001.
Dr. Schulte's area of expertise includes Discrete and Combinatorial Geometry, Combinatorics, and Group Theory.
Egon Schulte's Profile
Jonathan L. Tilly, PhD
Chair, Department of Biology and University Distinguished Professor
Dr. Tilly was appointed Chair of the Department of Biology in 2013 and was awarded the title of University Distinguished Professor in 2015.
Dr. Tilly earned his PhD from Rutgers University in 1990, completed research fellowships in molecular biology at UC-San Diego and Stanford University Medical Center, and then served on the faculty of Johns Hopkins and Harvard Medical School before joining Northeastern. His areas of expertise are broad, covering reproductive biology, developmental and stem cell biology, mitochondrial function, regenerative medicine, infertility, women's health, and aging.
For almost three decades, Dr. Tilly's lab has sought to promote a deeper understanding of the genetic and epigenetic drivers of cell lineage specification, differentiation and death, and to then utilize the information gained from these studies for development of innovative new technologies to improve human health within and across generations. His research has been continuously funded by the National Institutes of Health since 1994, with much of his work published extensively in top-tier journals including Nature, Cell, Nature Genetics, Nature Medicine, and Proceedings of the National Academy of Sciences USA.
In 2013, Dr. Tilly was named one of the top 12 innovators in science and biotechnology in Massachusetts by the Boston Globe, as well as Champion in Healthcare by the Boston Business Journal. He is the inventor on 12 issued patents and a scientific co-founder of a biotechnology company focused in improving women's reproductive health.
Jonathan Tilly's Profile
Geoffrey Trussel, PhD
Chair, Department of Marine and Environmental Sciences
In 2012, Dr. Trussell was appointed Chair of the Department of Marine and Environmental Sciences.
Dr. Trussell, who earned his PhD in Marine Science at the College of William and Mary joined Northeastern as an Assistant Professor of Biology in 2002 and was based at Northeastern's Marine Science Center. He became the Director of the Marine Science Center in 2009, holds a joint appointment in the Department of Civil and Environmental Engineering, became Vice-President of the Nahant, MA campus operations in 2016, and was named Director of the Coastal Sustainability Institute in 2017.
A highly collaborative researcher, Dr. Trussell's research program currently focuses on a number of important issues in evolutionary, community and ecosystem ecology. His work emphasizes the evolutionary and ecological significance of predation risk, with an emphasis on the evolution of phenotypic plasticity and inducible defenses, the ecological significance of predation risk, and the influence of trait-mediated indirect interactions on community dynamics and ecosystem function. In addition, he is very devoted to promoting sustainability science research that focuses on advancing knowledge and developing solutions for cleaner, safer and smarter coastal communities.
Geoffrey Trussel's Profile
Mark Williams, PhD
Chair, Department of Physics
Dr. Williams was appointed Chair of the Department of Physics in 2017.
Professor Williams earned his PhD in Physics from the University of Minnesota, where he also completed postdoctoral work in Biophysics. He came to Northeastern in 2001, and in 2003 he earned a Research Corporation Research Innovation Award as well as a National Science Foundation CAREER Award. He became a Fellow in the American Physical Society in 2012.
The Williams lab specializes in the development of single molecule methods for quantitatively probing the biophysical properties of DNA and RNA and for understanding the biophysics of their interactions with proteins and other DNA binding ligands. Dr. William's research lab has made major contributions in several areas of science, including: Molecular mechanisms of HIV-1 replication interactions; Thermodynamics and structural dynamics of small molecule binding to DNA; Eukaryotic nuclear regulatory proteins and nucleosome dynamics; and Mechanisms of DNA binding by proteins from model bacterial and bacteriophage replication systems.
Mark Williams' Profile