Respect and Equity – 2.25.22
Dear College of Science Faculty and Staff,
The invasion of Ukraine is very bad news, and for those of you with family and friends in the region, our warmest wishes and prayers for their safety. What a worrying time.
In the wake of new legislation and policies this week in Texas and Florida, we affirm our College of Science commitment to an equitable, diverse and inclusive community, our support for the LGBTQIA+ community, including transgender people and their families.
Randall Hughes, Associate Dean for Equity and I provide this update for you on key new initiatives to promote a culture of respect and equity in the College of Science:
Educating and informing our community to prevent discrimination and harassment
Discrimination and harassment are not tolerated in the College of Science. Each person belongs in our College, regardless of race, color, religion, religious creed, genetic information, sex, gender, gender identity, sexual orientation, age, national origin, ancestry, veteran or disability status.
Further, retaliation will not be tolerated against any person who in good faith makes a report of a prohibited offense. Any person who retaliates directly or indirectly against a victim, witness, person reporting a prohibited offense, a respondent and/or charged party, or any person involved in the investigation of a prohibited offense will be subject to discipline, up to and including termination (if an employee) or expulsion (if a student).
Northeastern University has as comprehensive range of policies, procedures, and resources to address discrimination and harassment. If you witness or experience discrimination or harassment, please attend first to your safety and well-being. In addition, we encourage you to report the incident to the Office for University Equity and Compliance. Reports may be filed anonymously.
It is important that everyone in our community is aware of these policies, resources, and reporting mechanisms. To that end, we have created new posters that will be distributed throughout College of Science departments and units. In addition, we have developed a new webpage that summarizes this information in a single, easy-to-find location. We will also continue to send out regular reminders of this information to educate and empower our community.
Addressing negative behaviors in addition to discrimination and harassment to promote inclusion and belonging
The College of Science is committed to promoting a sense of belonging for all community members. We recognize that not all negative behaviors are illegal, yet they can still have a damaging impact on individuals and the overall work or learning environment. For example, although micro-aggressions are often subtle actions or statements, their cumulative effect can be devastating. In addition, the difference in power created by the academic hierarchy can foster bullying.
Everyone in our community should be empowered to identify and disrupt micro-aggressions and academic bullying. To complement trainings offered to faculty and staff last spring, we are collaborating with the Office of Diversity, Equity, and Inclusion to provide micro-aggression workshops tailored to undergraduate and graduate students this semester. In addition, we are hosting a speaker series beginning March 1, that is open to all faculty, staff, and students (see below) to learn more about academic bullying and how to address it. We encourage everyone to take advantage of these opportunities to expand your understanding and ability to take action in support of a stronger COS community for all.
We hope these considerations are useful to you, and please reach out if you have any concerns or comments.
Please take care in the snow.
Best regards,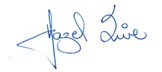 Hazel Sive PhD
Dean, College of Science
Northeastern University