Einstein once wrote that "The world we have created is a product of our thinking; it cannot be changed without changing our thinking." Discoveries, innovation, languages, social progress, even entire societies were built on humankind's actions, as driven by its thoughts.
Yet at its base level, an idea is nothing more than an electro-chemical reaction, with neurons delivering rapid-fire messages across the synapses in our brains. To understand how thought becomes action, we must start where thought begins — within the brain structures and mechanisms themselves.
It is within these physical transmissions that a beautiful and complex mix of communication is taking place. Interpretations, reasoning, and learning are happening here, all at once. And somehow, this cacophony of lightspeed movement harmonizes together to form the endpoint that drives actions and behaviors themselves. 
The Behavioral Neuroscience program, one of the most established programs in the United States, seeks to trace the connections and uncover the nature of how these mysterious transmissions transform from thoughts into actions.
Coursework and Requirements
A sampling of the types of courses you could take here.
Neural Systems and Behavior
BIOL 3601
Reviews major experimental approaches and key concepts used in behavioral neurobiology. Topics covered include spatial orientation and sensory guidance, neuronal control of motor output, neuronal processing of sensory information, sensorimotor integration, neuromodulation, circadian rhythms and biological clocks, behavioral physiology of large-scale navigation, neurobiology of communication, and cellular mechanisms of learning and memory.
Neuropsychology of Fear
PSYC 3506
Explores our understanding of the physiological and cognitive aspects of fear, from early theories of emotion to current research in both humans and animal models. Emphasizes linking brain structure to function—how do different brain regions contribute to fear processing and expression? Also focuses on psychiatric illnesses whose symptoms suggest a maladaptive fear response, such as post-traumatic stress disorder and phobias.
Sensation and Perception
PSYC 3452
Discusses how our five senses work to aid us in perceiving states of the body and of the world, how our perceptions are modified by what we know and expect, and how sensation and perception develop (especially in infancy). Includes discussion of neural and anatomical bases of sensation and perception.
PreMed & PreHealth
Our PreMed and PreHealth Advising program offers personalized expertise to COS students pursuing careers in health careers. This comprehensive program includes application guidance, workshops and presentations, course mapping and more.
Learn More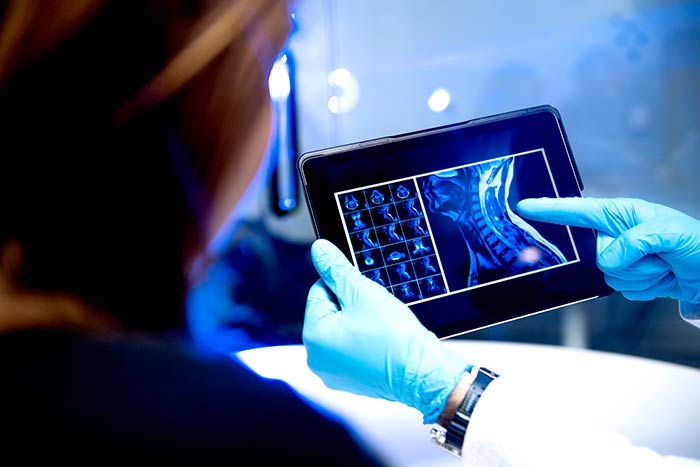 Co-Op
Students studying behavioral neuroscience have the option to pursue many different career paths. Northeastern's Cooperative Education (co-op) program allows students the ability to explore these types of career options by gaining practical experience working in the field with local, domestic and international employer partners.
The Minds Behind COS Behavioral Neuroscience
Faculty Spotlight