The COS and the world benefits from a varied society – 3.5.21
Letter from Dean Sive - March 5, 2021
Dear College of Science Faculty and Staff,
There has been disturbing news lately about hate crimes against Asian people.  I wanted to understand the definition of this term, and found on the US Department of Justice site: "When used in hate crime law, the word 'hate' does not mean rage, anger or general dislike. In this context 'hate' means bias against people or groups with specific characteristics, and the 'crime' is usually a violent one. To go further – 'bias' means 'prejudice in favor of or against one thing, person, or group … usually in a way considered to be unfair.'
The definitions help understanding, but I think hate crimes are plain meanness. The people carrying them out know exactly that they are being mean, often violent to a particular group of people, and have decided to go ahead. In response to this landscape, our Associate Dean for Equity Randall Hughes and I want to make the following clear statement.
The College of Science stands united with the Asian American and Pacific Islander (AAPI) community. We oppose Anti-Asian discrimination, harassment, and violence, and we categorically condemn the recent surge of horrific hate crimes against Asian Americans throughout the United States. We are committed to fighting racism, intolerance, and xenophobia against AAPI communities both in the College and in society.
Many people of Asian heritage are part of our College, including 17% undergraduate majors, 8% graduate students, 5% staff, and 10% of all our faculty. To each person we say, you are valued, respected members of our community. The College of Science is where you belong.
By bringing together outstanding people with different heritages and experiences, a diverse community becomes strong and innoative. Prof. Lisa Feldman Barrett (University Distinguished Professor of Psychology) wrote this beautiful piece for the Guardian that talks about human variety, how we deal with it and the benefits of a varied society (or College of Science and University).
For the whole community, we encourage you to use the following resources to learn more, and to support your AAPI colleagues and the broader AAPI Community:
Report incidents of hate
Watch a video on what you can do to stop anti-Asian hate crime (Link: https://www.youtube.com/watch?v=cmX5xHpjkLo)
Read a summary of Anti-Asian sentiment and hate crimes
Learn about AAPI history and culture
Follow Asian American News
Support Asian businesses
Support Asian communities
Support Asian American advocacy groups
We are building a culture of respect and equity in our College of Science, where each person is valued for their contributions, where our policies promote equity. We are one College, one Northeastern University, a varied set of people working together. Thank you to our Asian members, in this difficult landscape, and to you all for the important work we are doing together.
Best regards,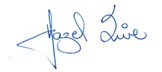 Hazel Sive PhD
Dean, College of Science
Northeastern University