Boulevard of Broken Dreams – 3.4.22
Dear College of Science Faculty and Staff,
There's a new genre of dream in my repertoire, thanks to the pandemic. I'm not wearing a mask, but everyone else is, so I go back and look for one. All I can find is something pink, flowery and flimsy. On returning to the gathering, everyone's left. When I find them again, no-one's masked and things feel puzzling and scary. This seems part of the dream super-genre 'Fear of Messing Up', but the mask read-out is new, for sure.
The pandemic has been amongst the ten worst experienced by humanity. There is nothing to counter the conclusion that this has been a defining event in each of our lives, whose damage will not fully go away, except perhaps for the youngest kids. The past two years have been, in the words of Green Day, a 'Boulevard of Broken Dreams'. The link to their official, bleak video shows the song as a brilliant anthem of loneliness and despair. But now, check out another version, the live performance at a huge concert, where with the opening chords, fifty thousand young people sing in unison, the entire song. Frontman Billie Joe Armstrong gives them the mic. The faces of the crowd are joyous, because singing out the words together makes everyone feel much better, much less lonely.
Perhaps this is the chorale for the pandemic: despair mitigated by singing together. In our College, we have done the equivalent, we have worked together, in person or as computer screen squares, being kind, calm and creative. Building our community even in desperate times, working to make each person understand they belong, that we all belong here in the Northeastern College of Science.
With removal of the mask requirement and test optional life, let's remember there is choice around this, as communicated by the Provost and Chancellor on Wednesday: "State guidelines still require people to wear masks in some settings, such as public transportation and inside medical facilities, such as University Health and Counseling Services (UHCS). …. We understand that people may have different comfort levels when it comes to removing their masks, and we urge everyone to respect the decision of others regarding mask wearing."
Please do what is comfortable for you, while respecting choices made by other community members.
As we grapple with the effects of the pandemic and its lingering threat, halfway through the semester, your accomplishments have brought the College to ~80% of our $60M research funding goal and we have exceeded our development goal! – CONGRATULATIONS! CONGRATULATIONS on your deep dedication and outstanding work. Through your willingness to walk together, along the broken boulevard these devastating last two years, our College is meeting the charge to build the Good Power of Science, at Northeastern University.
Best regards,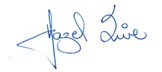 Hazel Sive PhD
Dean, College of Science
Northeastern University