Dear College of Science Faculty and Staff,
The term civil rights dates back to the 17th century and came into later usage later to encompass the United States movement against racial segregation and discrimination. The term refers to the legal rights of citizens to political and social freedom and equality, and includes protection from unlawful discrimination.
For those of you who like me, did not grow up in the United states, here is a summary of some important history, borrowing heavily from History.com and Wikipedia. The civil rights movement was a struggle for social justice that took place mainly during the 1950s and 1960s, for Black Americans to gain equal rights under the law. However, the fight for rights goes back to the roots of slavery and extends into the Civil War (1861-65) between Southern 'Confederate' states and Northern states. In this war, the North prevailed, leading to the abolition of slavery in 1865. Over the next few years, Amendments to the Constitution gave Black people equal protection under the law, but did not give full rights, nor end prejudice and violence. Further, in the South, Black people could not use the same public facilities as white people, live in the same towns or go to the same schools. Interracial marriage was illegal, and most Black people couldn't vote because they were unable to pass voter literacy tests.
In response to a continuing fight for equal employment rights, and setting the stage for the civil rights movement, in 1941 President Franklin D. Roosevelt issued an Executive Order that opened national defense jobs and other government jobs to all Americans regardless of race, creed, color or national origin. Subsequently, in 1948, President Harry Truman issued an Executive Order to end discrimination in the military.
On December 1, 1955, Rosa Parks, a Black person, was sitting in the black section of a Montgomery, Alabama bus. When a white man could not find a seat in the white section, the bus driver told Parks and other Black passengers to give up their seats. Parks refused and was arrested, igniting outrage and support. Black community leaders formed the Montgomery Improvement Association (MIA) led by Baptist minister Martin Luther King Jr., a role which gave him prominence in the fight for civil rights. In 1954, the civil rights movement gained momentum when the United States Supreme Court made segregation illegal in public schools. This was underscored when President Dwight Eisenhower signed into law the Civil Rights Act of 1957, that allowed federal prosecution of anyone who tried to prevent someone from voting. The 1963 March on Washington was one of the most famous events of the civil rights movement. It was organized and attended by civil rights leaders including Martin Luther King Jr. More than 200,000 people congregated in Washington, D. C. for the purpose of forcing civil rights legislation and establishing job equality for everyone. The highlight of the march was Dr. King's brilliant speech in which he repeatedly stated, "I have a dream…", galvanizing the national civil rights movement and becoming a slogan for equality and freedom. The civil rights movement led to the Civil Rights Act of 1964, guaranteeing equal employment, limiting use of voter literacy tests and allowing federal authorities to ensure public facilities were integrated.
Dr. Martin Luther King Jr. played a pivotal role in promoting freedoms for African American people, advocating non-violence and civil disobedience. In 1964, at age 35, Dr. King won the Nobel Peace Prize. The world was shocked at his assassination on April 4, 1968 in Memphis, Tennessee. Martin Luther King Jr. Day was established as a holiday in cities and states throughout the United States beginning in 1971, and at the federal level in 1986.
This coming Monday we respectfully honor the contributions of Dr. Martin Luther King Jr. to the Civil Rights Movement. This year we have a small relief that some justice was served in two cases where civil rights were violated: the murderers of George Floyd and of Ahmaud Arbery have been convicted and sentenced. In our College, we continue to build a landscape of respect and belonging, with action towards equity and justice. We stand strong against racism, and towards policies of justice in the College of Science and at Northeastern University.
Have a pleasant weekend.
With best regards,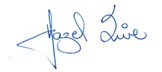 Hazel Sive PhD
Dean, College of Science
Northeastern University
[email protected]
Pronouns: she/her