Dear College of Science Faculty and Staff,
The topic is Spring. The word is Frenetic. It's true in our schedules, and I feel like one of the birds in my garden, spending the entire day collecting, strategizing, doing. I know each of you is inundated with deadlines and challenges. As always, please accept my most sincere thanks for dealing with the huge workload, I know it is a lot. Please remember that your contribution is truly important to building the Good Power of Science.
Spring is a reliable, expansive, explosion of cell division and growth, of every living thing waking up and getting going. Almost every religion or culture celebrates Spring. The push is enormous, as emphasized by a tree I passed once in Jamaica Plain, its base encased in concrete, harshly pruned to accommodate wires and walls, nonetheless enthusiastically sending out pale leaves and pink blossoms.
There is deep worry too, posed in Rachel Carson's brilliant and influential Silent Spring, exploring the devastation of pesticides, with the horrifying decline of songbirds, insects and other life. But it's easy to forget the worry as we look at new grass stalks, that my dog loves to chew, soft moss greening up, and magnolia buds growing until they pop open as flowers.
The vision of Spring as FLOWERS, BURSTING, GREEN, EXCITING repetitively permeates poetry, so that many famous poems on the topic don't seem fresh.  One can count on e.e.cummings for a side view – below is one of his about Spring, and here is another called In Just.
SPRING IS LIKE A PERHAPS HAND BY E.E. CUMMINGS
Spring is like a perhaps hand
(which comes carefully
out of Nowhere) arranging
a window, into which people look (while
people stare
arranging and changing placing
carefully there a strange
thing and a known thing here) and
changing everything carefully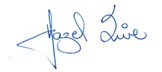 Hazel Sive PhD
Dean, College of Science
Northeastern University