Connected Science Community Physics PhD Program
A new kind of PhD training
Conduct groundbreaking Physics research and develop skills that open a vast set of future careers with the support of a cross-College PhD Community!
The Connected Science Community Physics PhD Program provides students a graduate-level understanding of basic physics concepts, as well as the ability to formulate a research plan, orally communicate a research plan, and conduct/present independent research.
Our research specializations reflect the forefront research activities of the department, including astrophysics and cosmology, biological physics, condensed matter physics, elementary particle physics, and network science.
You will be joining a graduate program that is committed to cultivating a culture of respect and collaboration where the contribution of each person is valued.
How the Connected Science Community Physics PhD program works
Upon joining the Physics PhD program, you will also join a Connected Science Community of PhD students across the College of Science. During the summer before your first year, you will participate in workshops to develop key skills, explore and utilize university resources, and learn about potential post-PhD careers.
During Fall semester of your first year, you will begin coursework and continue research in your department. Throughout your first year and beyond, you will continue your research while sustaining your Connected Science Community through seminars, workshops, and social activities.
In this unique PhD training program, you'll:
– join a Community of PhD students across all College of Science departments, who learn from each other, collaborate, and draw on one other's experience;
– develop Career and Core Skills and inside knowledge of the outstanding career opportunities open to our PhD graduates;
– explore Cross-Disciplinary Research to help you solve pressing research challenges; and
– gain external Work Experience – an integral part of your professional training, with many opportunities.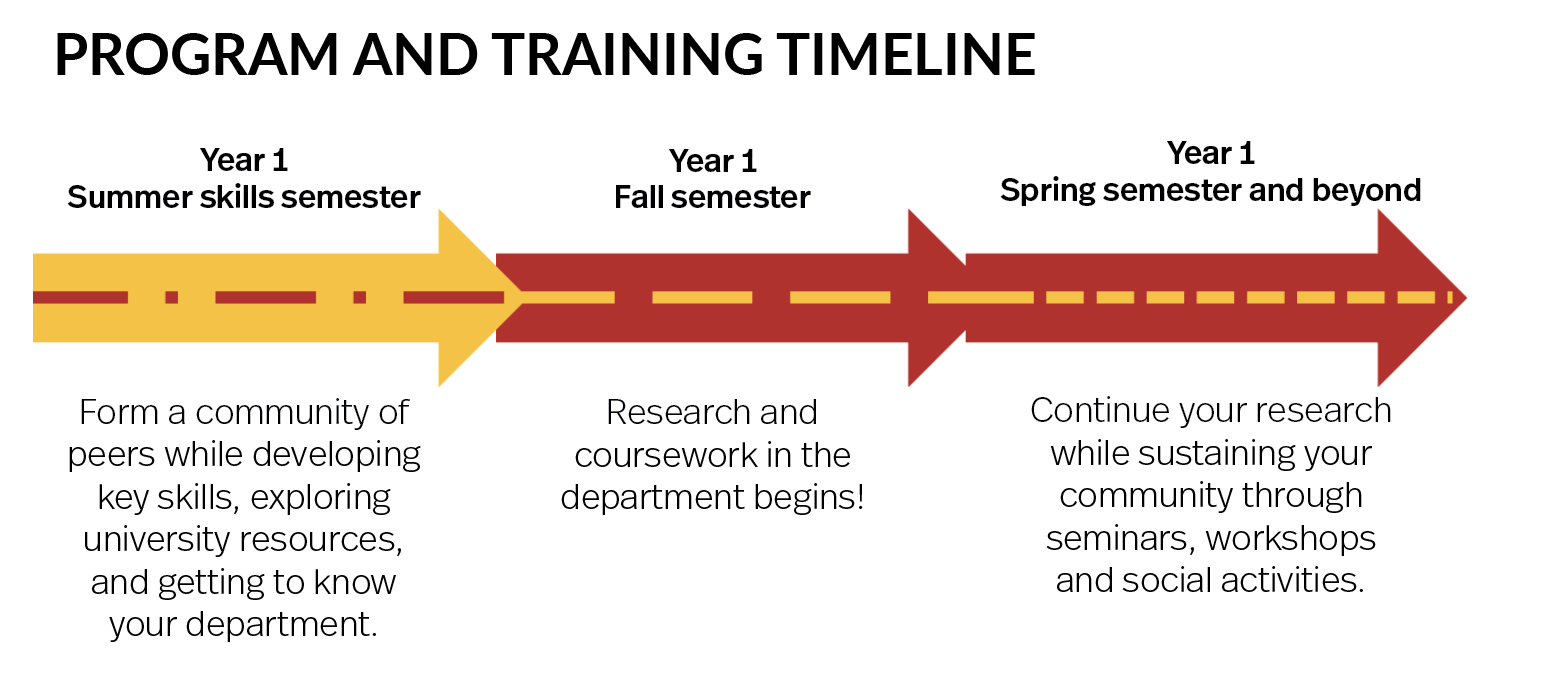 A Culture of Respect
In the Northeastern University College of Science, we embrace a culture of respect and inclusion, where each person is valued and empowered with equitable opportunities and access to resources. We commit to implementing initiatives that dismantle systemic oppression and build a diverse community.
Learn more
For the duration of their program, students receive full tuition scholarship, a graduate assistant position with stipend, and health insurance.
When is the application deadline?
The deadline to apply is December 1.
What are the program requirements?
Bachelor's Degree Entrance
Complete all courses and requirements listed here unless otherwise indicated.
Milestones
Two qualifying examinations
Annual review
Candidacy
Preliminary research seminar proposal with proposed dissertation committee
Preliminary research seminar talk
Dissertation defense
Program Credit/GPA Requirements
42 total semester hours required
Minimum 3.000 GPA required
Want to learn more about the Connected Science Community Physics PhD program? Fill out the form below and a team member will be in touch.